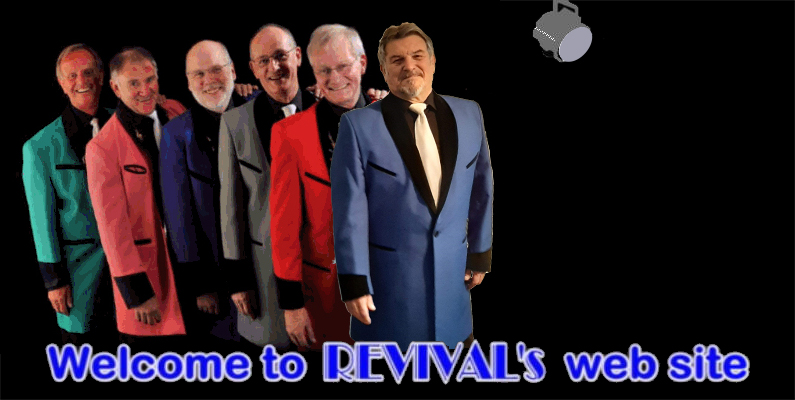 Revival have been performing now for over 29 years with four of the original line up still going strong. Based in Nottingham they have entertained audiences across the country and helped to raise many thousands of pounds for charity. Most of the band are now retired from their full time occupations but with the diary continuing to fill each year, retirement from Revival would be unthinkable! The enthusiasm of each member for Revival and all that the Band stands for remains as strong now as it ever has. "You're never to old to Rock 'n' Roll", well let's hope not anyway!
Revival hope that you enjoy their web site and look forward to meeting you at one of their gigs. Please come up and say hello.

None of this would be possible without your support.
Our sincere thanks to you all from Ken, Bryan, Geoff, Steve, Jim and Alan
General Data Protection Regulations (GDPR) Statement
G